Introduction
TikTok has quickly become one of the most popular social media platforms among children and teenagers. Its short-form videos and creative features offer a fun and entertaining experience. However, as with any online platform, there are concerns about the safety and appropriateness of content for young users. In this article, we will delve into the safety aspects of TikTok for children and explore its potential risks. We will also provide tips and safety measures to ensure a positive and secure TikTok experience for kids.
Also check out our extensive guide about Responsible Use Of Social Media For Children.
Privacy Concerns
One of the main safety concerns of TikTok is privacy. Children may inadvertently share personal information, such as their full name, location, or school, which malicious individuals can exploit. TikTok's privacy settings should be closely monitored, and parents should educate their children about the importance of keeping personal information private while using the platform.
Age-Appropriate Content
TikTok's content is user-generated, and not all videos suit children. Although TikTok has implemented measures to restrict explicit content, some inappropriate videos may still slip through the filters. Parents should consider using the app's Restricted Mode feature to filter out content that may not be appropriate for young viewers.
Cyberbullying and Online Harassment
As with any social media platform, TikTok is not immune to cyberbullying and online harassment. Children may encounter hurtful comments or negative interactions from other users. Parents should actively engage with their children about their TikTok experiences and encourage them to report any instances of cyberbullying or harassment.
Inappropriate Challenges and Trends
TikTok is known for its viral challenges and trends, but some may be unsafe or encourage dangerous behavior. Parents should discuss with their children the importance of not participating in challenges that could pose physical or emotional risks. Open communication about the potential consequences of certain trends is crucial for keeping children safe on the platform.
Predatory Behavior
Like all social media platforms, TikTok can attract predatory individuals who may attempt to contact or groom children. Parents should educate their children about online safety, emphasizing the importance of not engaging with strangers and reporting suspicious or inappropriate messages or interactions.
Screen Time Management
Excessive screen time can adversely affect children's physical and mental health. Parents should limit the amount of time their children spend on TikTok and encourage them to balance their online activities with other offline pursuits, such as outdoor play, reading, or hobbies.
Account Privacy Settings
Parents should be actively involved in setting up and managing their children's TikTok accounts. By enabling privacy settings and limiting who can view and interact with their child's content, parents can help protect their children from potential risks.
Parental Supervision
While TikTok can be an entertaining platform, parents must actively supervise their children's TikTok usage. Parents can better address any safety concerns that may arise by staying informed about the content their children are consuming and engaging with on the platform.
Conclusion
TikTok can be a fun and creative platform for children but it has safety challenges. As with any social media platform, parents play a crucial role in ensuring their children have a positive and secure online experience. By implementing privacy settings, discussing appropriate behavior, and actively supervising their children's TikTok activities, parents can help protect their children from potential risks and ensure that TikTok remains a safe and enjoyable platform for kids to express their creativity and connect with others.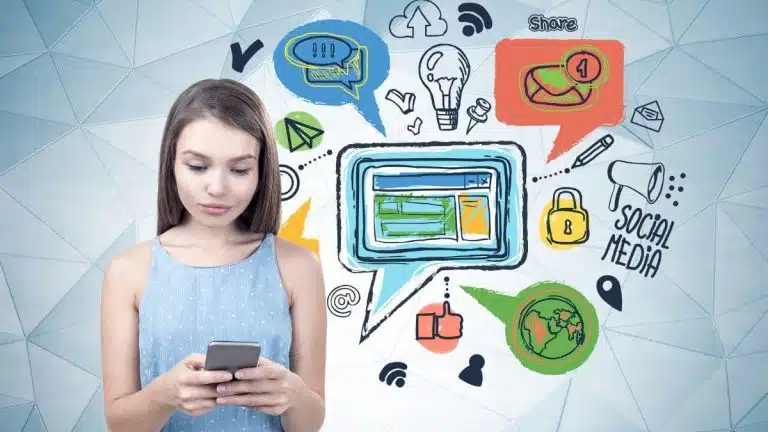 Uncover social media's effects on teen mental health. Tips for responsible use and parental guidance included.