Prolonged screen time has been shown to have negative effects on children's behavior and sleep. Excessive screen use has been linked to increased symptoms of attention deficit hyperactivity disorder (ADHD), decreased social skills and communication, and reduced physical activity levels. In addition, exposure to the blue light emitted by screens can disrupt the production of melatonin, a hormone that regulates sleep, leading to difficulties with falling and staying asleep, and decreased sleep quality.
The American Academy of Pediatrics recommends limiting screen time to no more than 1-2 hours per day for children aged 2-5 years, and no more than 2 hours per day for children aged 6 years and older. It is also important for children to have a consistent bedtime routine and to avoid screens for at least an hour before bedtime to allow for adequate time for the production of melatonin.
Screen time also impacts children in the following ways:
Physical health: Prolonged screen time can lead to a sedentary lifestyle, which can increase the risk of obesity and other health problems such as poor posture, eye strain, and disrupted sleep patterns.




Social skills: Children who spend excessive amounts of time on screens may struggle with face-to-face communication, empathy, and other important social skills. They may also miss out on opportunities for physical play and unstructured free time, which are crucial for developing creativity and problem-solving skills.




Cognitive development: While screens can provide educational opportunities and access to information, too much screen time can interfere with the development of important cognitive skills such as attention span, memory, and critical thinking.




Mental health: Excessive screen time can contribute to feelings of anxiety, depression, and social isolation. It may also lead to addictive behaviors and the over-stimulation of the brain, which can interfere with the ability to regulate emotions and behavior.
In conclusion, while screens and technology have many benefits, it is important to be mindful of the amount of time children spend in front of screens, and to prioritize balance and healthy habits to promote optimal physical, behavioral, and sleep health.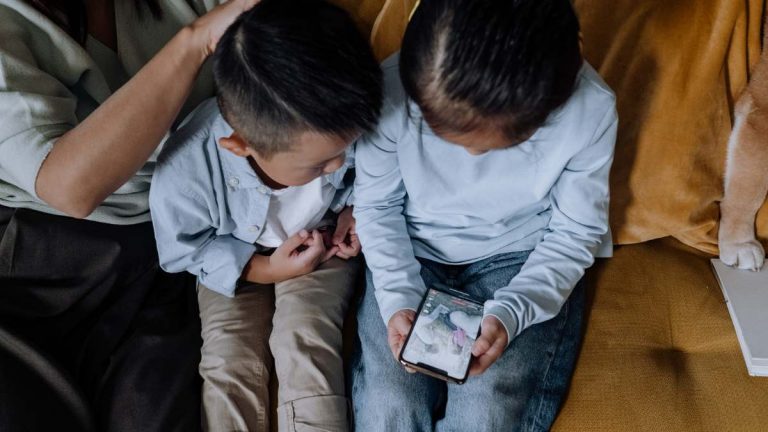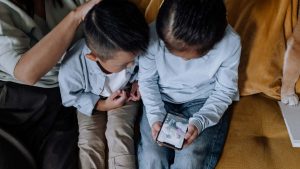 With the rise of technology and its pervasive presence in our lives, it's no surprise that children are also heavily affected by its use.
Read More